Episode 108:
The Forgotten Identity: Disability at Work
What You Will Learn:
How Victor found his way to DEI work and to shining a light on the important issues around disability at work and its overlap with other minority identities
Why Victor's goal in his role as Commissioner for the Mayor's Office for People with Disabilities is to bring awareness to disability and accessibility issues
What big wins and significant progress Victor has been able to facilitate in his role, including helping New York's park system become the most accessible in the world
How around 11% of New York City's population lives their lives with disability, and why people's fear of self-disclosure makes underreporting a real challenge
Why many of the technological innovations developed specifically for people with disability benefit all of us
Why laws and systems to support people with disability in the workplace are crucial for allowing people to thrive in their roles
Why the disparity between New York's pre-pandemic unemployment rate for non-disabled people (4%) and people with disability (79%) highlights key challenges
Why people with disability experience employment discrimination far more often than most of us may realize
What's next for Victor, and why making New York more accessible for people with disability is taking place at all levels of the city's government and infrastructure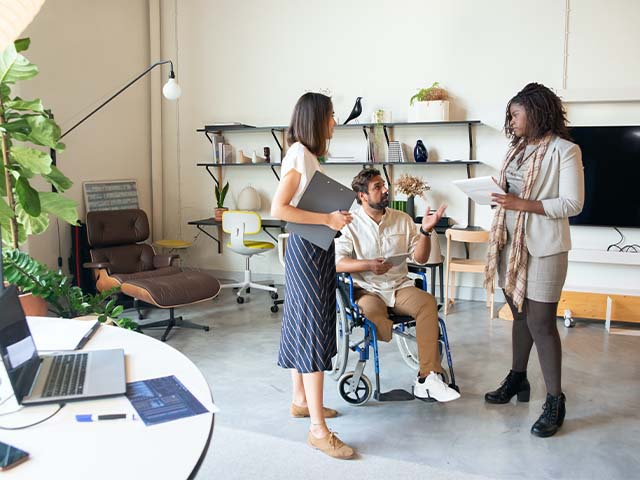 About Victor Calise
As Commissioner for the Mayor's Office for People with Disabilities (PWD) under both the Bloomberg and the de Blasio administrations, Victor sets policy, advises the Mayor, agencies, creates public/private partnerships and initiatives, advocates for the passage of legislation; chairs the Accessibility Committee of the NYC Building Code and is responsible for helping to make New York City the most inclusive city in the world. In addition, as a Board Member of the Metropolitan Transportation Authority, Victor plays an integral role in the planning and decision-making for the largest public transportation system in the United States.
Spending the early part of his life as a plumber and later working in parks and playground design, Victor has a keen understanding of design and construction. He worked with the Department of Parks and Recreation Capital Projects Division, leading efforts to make one of the world's largest and most complex urban park systems universally accessible.
Diversity is a workforce's biggest strength and Victor has worked to find diverse employers and candidates. He has secured relationships with businesses in technology, retail, finance, transportation, state and city government, hospitality, not-for-profits, and healthcare. Achieving gainful employment for these diverse candidates requires a network of public and private academic institutions, state vocational rehabilitation services, and service providers. He has achieved positive sustainable outcomes.
Victor is a global expert in disability. He works and consults with not-for-profits, funders, technology companies, educators, and corporations. He has been a keynote speaker at conferences and has participated in numerous panel discussions in many US cities as well as Europe, South America, and the Middle East. On December 21, 2018, the Republic of Italy bestowed the honorific title of Knighthood in the Order of Merit to Victor for his work promoting stronger relations for people with disabilities between NYC-Italy.
Resources:
How to Connect with Victor Calise:
How to Connect with Sara Taylor: