Episode 109:
The Silent Threat: Disparities in Healthcare
What You Will Learn:
How Tadé discovered the transformative power of education through his father's career
Why Tadé believes that providing access to higher education to oppressed communities will allow them to solve their own problems
What unintentional barriers are often presented to minorities during their educational careers
What is the difference between health equity and healthcare disparities and equity and equality
How the healthcare practitioner and the healthcare industry's bias leads to health disparities
What question should be asked before considering how to address health disparities
What three items when utilized together can have a great impact on healthcare disparities
How to understand the difference between implicit and explicit bias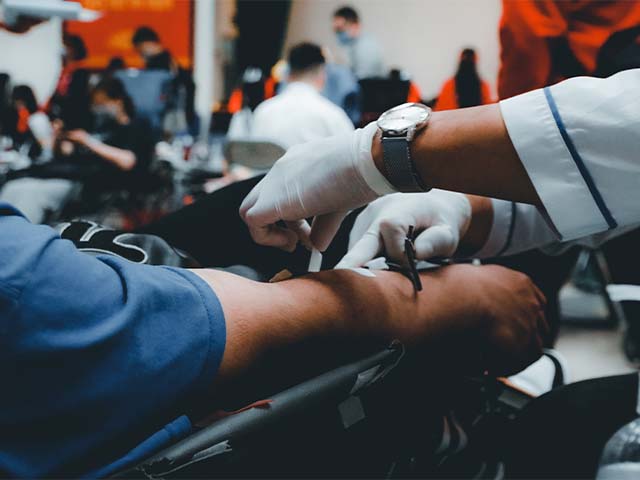 About Tadé Ayeni
Dr. Tadé Ayeni is the Director of Diversity and Equity as well as Assistant Professor of Medical Sciences at Hackensack Meridian School of Medicine. He is also the host of The Black Professional podcast and the CEO of Beyond Performative, a consulting firm specializing in the synthesis of diversity, equity, and inclusion principles with organizational growth and success models.
He received his bachelor's degree from Rutgers University where he was first introduced to the study of societal inequities and people who have been historically marginalized. As an undergraduate student, he originally intended to major solely in English Literature and ended up accidentally double-majoring in Africana Studies as well. When he discovered that there was a field dedicated to understanding the historical contexts behind present-day inequality, he took so many courses in the discipline that his academic advisor informed him that he only needed a few more courses in Africana Studies to earn a major in that field.
This began an increasingly developing interest in learning about domestic and global cultures and societies. From there, he completed a Master's degree in English Literature at Fairleigh Dickinson University and a doctorate in Higher Education Leadership at Saint Joseph's University. His dissertation was a phenomenological study of the experiences of underrepresented minority students in medicine as they matriculate to and through medical school.
Dr. Ayeni has worked in various aspects of higher education from admissions to advising to teaching. This variegated background has equipped him with a detailed understanding of the student perspective as well as the systems and programs that help and hinder students in their academic pursuits. As the Director of Diversity and Equity, he enjoys creating meaningful connections with people from various backgrounds within and outside of the medical school to work toward a more genuinely equitable educational experience for all students, which is a key piece in the fight to produce more equitable health outcomes in society.
In his role as a faculty member in the Human Dimension program, his educational philosophy centers on moving away from merely teaching students to memorize facts, and helping them to enter a more genuine learning process by focusing on equipping them with the tools of inquiry to become lifelong learners and researchers.
How to Connect with Tadé Ayeni:
How to Connect with Sara Taylor: